Are Notions of Retributive Justice Helpful?
Are Notions of Retributive Justice Helpful?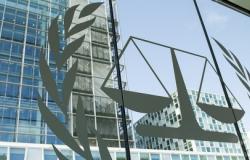 The International Criminal Court and its perception of justice being achieved through trial, conviction and imprisonment shows a notion of retributive justice, a notion that may have limited effectiveness in the context of Uganda and the case of Dominic Ongwen.
With the trial of former Lord's Resistance Army (LRA) Commander Dominic Ongwen currently ongoing, the International Criminal Court (ICC) and non-governmental organisations such as Human Rights Watch are naming the trial a 'significant first on justice for LRA atrocities… (where) never before has an LRA commander faced trial.' Ongwen is a paradoxical figure for the international community, where he is both a recent LRA commander and former child soldier, abducted from a young age by the LRA. It is clear that bringing Ongwen to trial is an unprecedented moment for prosecutors who have been searching for LRA leaders for over a decade. Yet are the sentiments of relief for Ongwen's arrest on the international stage synonymous with the attitudes in Ugandan communities?
The ICC predominantly enforces notions of retributive justice, where the court places criminal responsibility on individuals that are deemed responsible for atrocities committed within conflicts. It is indisputable that such atrocities have been committed in Uganda, especially in the Acholi region where the LRA have been active and consistent in human rights abuses against civilians. The communities of Uganda have been the victims of the LRA's actions, whether that be through losing children due to mass abductions, or through fleeing their homes in fear of attacks. Thus it seems reasonable that the communities themselves dictate what is to be done when LRA commanders and leaders are caught. Yet with the trial of Dominic Ongwen, we are witnessing a retributive, courtroom focused form of justice, which is arguably not suitable in the eyes of these communities.
Since 2000, Uganda has had in place an Amnesty Act, encouraging former LRA members and leaders to return to society peacefully without trial. Many local civil society actors stated the act 'had a crucial role to play in efforts to build peace in the region', yet the ICC did not necessarily recognise this measure as a sufficient tool in providing Uganda with 'justice'. The act focused on notions of restorative justice, rather than retributive, a concept that has been argued to be ingrained and respected in Acholi culture, and thus more culturally acceptable to many communities compared to an internationally acclaimed trial. Other methods of restorative justice include ceremonies such as Mato Oput, a process in which communities provide reconciliation with reintegration.
Therefore, it may well be the case that the ICC's notions of justice are somewhat unsuitable in the context of Uganda and the LRA, where communities do not always agree with the forms of retributive justice that the ICC seeks. Or perhaps retributive justice can be applied to different non-Western contexts, but ultimately this should be the decision of the communities affected. This is especially so in such a controversial case such as Ongwen's, where binaries between victim and perpetrator are being disputed more and more as the trial progresses. Naturally, the ICC has a role to play as an international institution of humanitarian law, but it is equally important that the lines between acceptable and prescriptive or unwelcomed intervention are not significantly blurred or weakened in the process.
Disputes over the ICC's compatibility with the situation in Uganda ultimately tie into wider arguments on the court's legitimacy as a whole. The court began functioning in 2002 with the entering into force of the Rome Statute. Since then only 4 people have officially been convicted by the ICC. Meanwhile, Gambia, South Africa and Burundi have voiced their intention to leave the ICC, with many more states questioning the purpose of an international court that does not seem to prioritise the voices of all countries involved. It is understandable that, trying and convicting war criminals on an international scale is not a simple task. This is especially so when considering the ICC's jurisdiction is severely limited when states do not effectively co-operate with the court in apprehending suspected individuals. Yet these are the founding principles of the court, detailed within the Rome Statute and thus surely are elements that the ICC needs to learn to adapt and work with, despite their limitations.
Ultimately, the court must appreciate that although the critiques of its performance may not value the complexities of the process in which the court operates, there are genuine concerns for the ICC's lack of respect for different notions of justice within numerous communities. The ICC is an institution for a global cause, therefore it is not exactly surprising that a 'one size fits all' approach to justice does not actually lead to effective change in all communities in which the court operates. Additionally, the ICC must begin to address the criticisms of its limited effectiveness in a way that promotes further understanding. Instead, there is a somewhat dangerous perception of the court as a Western-based institution that can intercede wherever necessary, in order to reach a conclusion of retributive justice that often does not met the needs of victims within affected communities.
It is clear that for the ICC, justice is in the form of detaining and convicting criminals within foreign detention facilities. Yet this concept of retributive justice is arguably alienating states that wish to participate with the court, but do not find the same methods of justice appropriate. With altered perceptions of what justice can actually achieve for local communities who have suffered in Uganda, perhaps then the ICC can continue to work in affected communities in a positive way. In this way, it may be able to begin the process of repairing its relationship with critical members of the international community, such as the numerous African states that have been considering withdrawing from the institution altogether.
Jodie Hoskin is a postgraduate student studying a Masters Degree in Conflict, Governance and Development at the University of York. Previously, she obtained a Bachelor's degree in History from the University of Exeter. Her interests range from post-conflict reconciliation and reconstruction, to how multilateral institutions both help and hinder development across the globe. A version of this article originally appeared on the Global Politics website.
Image credit: United Nations; Downloaded via Foter.com / CC BY-NC-SA