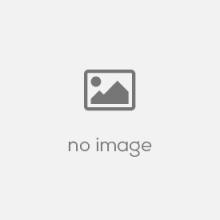 Creating growth through trade is an important part of the policy approach of many economies. For decades, many member countries of the Organisation for Economic Co-operation and Development (OECD) have cooperated in a fair competition for the benefit of their national exporters. The countries' official export credit agencies (ECAs) have established and jointly improved rules and regulations for export credit and political risk insurance. However, new players such as China, Russia or other fast developing countries have now joined the list of top exporting nations. As these countries have established their own ECAs, there is a need to introduce rules and regulations on global standards for financial terms as well as truly international norms ensuring 'ethical' trading behaviour. But how will government support for foreign trade look like in the future? Will global standards for export credit and political risk insurance become reality by 2020? And how will strict rules and regulations for officially supported export credits and FDI regarding ethics, human rights and the environment impact growth through trade in general, or exporters in particular?
These are questions addressed by contributors to Global Policy's third eBook entitled 'The Future of Foreign Trade Support – Setting Global Standards for Export Credit and Political Risk Insurance', guest edited by Andreas Klasen (Professor of International Business at Offenburg University and Honorary Fellow in the Global Policy Institute at Durham University) as well as Fiona Bannert (Senior Consultant at PwC's Economics & Policy Practice).
Written by world renowned academics and practitioners, contributions will initially be serialised on the Comment and Opinion page of the Global Policy website, and subsequently released as a GP eBook in the first half of 2015.
Readers are encouraged to leave comments below each piece and join the debate.