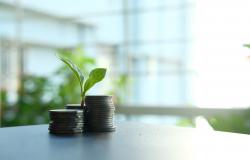 As emissions reach record levels, governments must implement and strengthen climate policies for the global pathway to net-zero emissions by 2050. Climate finance plays a crucial role in the net-zero transition. It refers to local, national, or transnational financing seeking to support mitigation and adaptation actions that address climate change. Public export–import banks (EXIMs) and government export credit agencies (ECAs) are highly influential actors for climate action. Although there is no consensus among EXIMs and ECAs on how to define climate finance, 20 institutions assessed in this research give evidence that they strongly support climate-action-related transactions: EXIM and ECA financing, guarantees, and insurance amounted to EUR 6.7–8.4 billion in 2020, much more than estimated by the Climate Policy Initiative (CPI). However, the results also reveal that EXIM and ECA lending, guarantee, and insurance activities must rise substantially in order to contribute to climate finance volumes required by 2030 as estimated by CPI. To retain their current proportion relative to other climate finance flows, assessed institutions would need to increase their climate financing 6.8 times to up to EUR 57.4 billion by 2030.#
Policy Implications
The global pathway to net-zero emissions by 2050 requires governments to implement and strengthen climate policies. This includes EXIM and ECA net-zero alignments.
Effective EXIM and ECA climate finance requires amended multilateral regulations such as incentives under the OECD Arrangement for export credits.
Public export finance institutions must collaborate to develop a common definition and measurement of climate finance, leveraging initiatives and institutions such as the Glasgow Financial Alliance for Net Zero (GFANZ).
EXIMs and ECAs should include innovation and industrial policy objectives in their mandate, fostering technological competence and innovation for green growth.
To reach required climate finance volumes by the end of the decade, assessed EXIMs and ECAs must increase their annual spending to EUR 45.3–57.4 billion by 2030.
Photo by Towfiqu barbhuiya