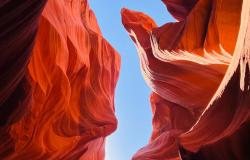 Transitions away from fossil fuels need to be governed, financed, regulated and coordinated, patterns of production and innovation need to be steered and shaped by rulemaking bodies at all levels of authority. For this to happen across a highly uneven international system, global institutions have a vital role to play in supporting and implementing just transitions (JTs) that align with principles addressing the procedural, distributional, intergenerational and recognition-based aspects of justice and which help to address the temporal and spatial aspects of transitions. In this paper, we review the ways in which global institutions are involved in the governance of JTs. We illustrate the roles these institutions are playing through three key areas vital to JTs: the (i) governance of finance (ii) labour protection and (iii) mobilising alternatives. To make sense of the diverse and uneven nature of these engagements and their implications, we explore in turn four key gaps in the way global institutions are approaching the issue of JTs.
Policy Implications
Global governance institutions need to embrace more transformative approaches to just transitions.
Global efforts need to address the drivers of unjust transitions in dominant economic models and uneven power relations.
Greater support needs to be provided to governments to manage the procedural and distributional aspects of just transitions.
Greater consistency is required between the programs and reforms pursued by global institutions and the policy space and policy measures governments need to be able to mobilize at national level.
Questions of economic justice need to feature more centrally in future support to just transitions.

Photo by Walter Saravia