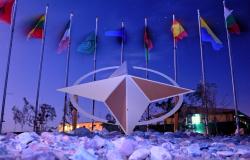 This article investigates the impact that Brexit could have on the relationship between NATO and the Common European Security and Defence Policy (CSDP). The relationship between NATO and CSDP has historically not been straightforward and Brexit seems to have intervened as an aggravating factor. In fact, the EU has launched a series of military initiatives and it has now renewed its ambition to create separate military headquarters from NATO. The UK will join countries such as Norway and Turkey in being a member of NATO but not of the EU, affording greater importance to NATO to the detriment of cooperation with its European allies. This article provides an analytical framework to analyse the possible effects of Brexit upon the EU–NATO relationship. In so doing, it lays out three distinct levels of analysis. These are the state level, the inter‐organisational level and, finally, the personnel level. The levels of analysis allow us to generate empirical observations, which then lead us to suggest three scenarios for the development of the EU–NATO relationship beyond Brexit.
Policy Implications
The European Union and NATO have been unable to exploit the full potential of their relationship. Therefore, EU policy makers need to appreciate that Brexit could aggravate this state of affairs and react accordingly.
When evaluating the possible impact that Brexit could have upon the relationship between the EU and NATO, policy makers should recognise that Brexit might impact different levels of EU–NATO cooperation – namely, the state‐ inter‐organisational‐ and practice‐levels.
When developing a future strategic document, it should be acknowledged that the impact of Brexit upon the EU–NATO relationship could be threefold:

o Inconsequential, as the relationship between the EU and NATO could carry on as usual, having already been compromised by other disputes such as the Turkey‐Cyprus one.
o Problematic, as the UK would significantly re‐orient itself towards NATO, which would remain the sole and most meaningful security provider in Europe, leading to a downplaying of the EU's security ambitions.
o Promising, as the EU could continue with its renewed ambitions to achieve strategic autonomy, this subsequently leading to a greater and more fruitful division of labour between the EU and NATO.

Policy makers should be cognisant that effective and far‐reaching debate should take place with a view to making sure policies have a better chance of leading to minimal disruption in the relationship between the EU and NATO.
Image: Antonio C. (CC BY-SA 2.0)