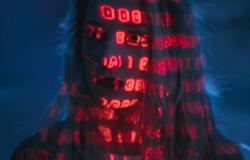 The paper examines the distributive and collective effects of the United Nations (UN) reform proposal by the Group of Four (G4) which envisions a 25-member Security Council with four additional non-permanent and six additional permanent members. Academic scholars and affected states have argued that adding more (veto) players to the Council would reduce the voting power of the five current permanent members (P5) and undermine the effectiveness of the body as a whole. Projecting General Assembly voting records of current and proposed permanent members from 1991 to 2017 onto an enlarged Security Council, our analysis suggests that the chance to pass a favorable resolution increases for most P5 members and that in most scenarios such a Council would pass not less but more resolutions. This should be of interest to UN members, and G4 countries in particular, as it allows them to argue more forcefully for the implementation of their proposal.
Policy Implications
A Security Council modeled after the G4 proposal by Brazil, Germany, India and Japan is likely to be not only more representative but also more effective than the existing one.
China and Russia are likely to benefit from the G4 proposal. If the two permanent members cannot implement an even more favorable reform proposal, they should give up their resistance and support the G4 initiative.
The chance of the UK and France to pass a favorable resolution is likely to increase under the G4 proposal. The two permanent members should therefore continue their support for the proposal.
The only permanent member that stands to lose from the G4 proposal is the US. G4 countries are therefore well advised to direct their persuasive efforts towards the US.