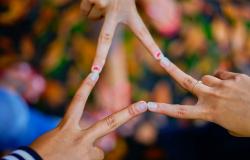 This paper examines whether and how the imperatives of measuring Official Development Assistance (ODA; or development aid) are being translated to the policy world of South–South cooperation (SSC). Through a historical and political ethnographic account of a decade of global policy debates on Southern-led development cooperation between 2009 and 2019, the paper argues that growing conversations on 'SSC effectiveness', and how to measure it, reflect both prevalent 'measurementalities' in the field as well as 'traditional/Northern donor countries' continuous will to socialise and integrate '(re)-emerging Southern providers' into existing aid norms and practices. The paper also demonstrates Southern powerhouses'—such as Brazil, China, and India—agency in these accountability-related debates and their will to integrate differently into the 'aid system' by proposing alternative tools to measure SSC flows and initiatives in their own terms. Finally, the paper argues that unfolding negotiations over quantifying, reporting, and evaluating Southern-led development cooperation reflect the politicised consolidation of SSC in the second decade of the 21st century. Current impasses at the multilateral level, moreover, reveal unsolved North–South disputes over power, status, and responsibility in international development and international affairs, more broadly.
Policy Implications
Finding ways to expand global policy conversations about whether and how to measure South–South development cooperation (SSC) flows and its overall impact is paramount in the context of Agenda 2030 and the COVID-19 green and inclusive recovery.
Policy makers should acknowledge that SSC is different from, but not contrary to, traditional Official Development Assistance (ODA) and that Southern providers will have to come up with their own policy and methodological solutions to the need to count and account their development cooperation.
Policy makers should acknowledge that Southern providers' critical diplomatic resistance to the need to measure SSC using existing DAC tools and standards has been accompanied by a series of more accommodating stances and initiatives. Southern countries are not monolithic, and both governments and knowledge actors are increasingly willing to measure their development efforts in their own terms.
Policy makers should foster policy and methodological debates on SSC measurement that engage with the particularities of this vast set of Southern-led development cooperation exchanges and value Southern-led efforts. This is a necessary step to update and operationalise the common but differentiated responsibilities principle in the 21st century.
Photo by Darrel Und