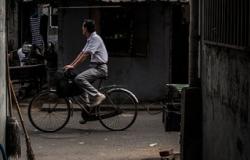 The 'rise of China' means that – once again – China plays a pivotal role in international affairs. China's economic weight and growing political influence means that its foreign policies and the ideas that shape them have major consequences for established ideas about 'global governance'. Rather than accepting the institutional and ideational status quo, however, Chinese policy makers are actively trying to develop a new international order through the creation of new institutions such as the Asian Infrastructure Investment Bank, and the 'One Belt, One Road' blueprint for international trade and investment centered on China. The paper explains how this process is developing and assesses its implications for the extant international order.
Policy makers need to recognize that ideas about 'global governance' are far from universal or simply 'technical' considerations.
China's rise means it will exert a greater influence in, and on multilateral institutions, a reality that needs to be recognized and accommodated in the West.
Recognizing the different elements of, and influences on, the construction of China's policies is an essential part of this process.
Policy makers in China need to understand the negative impact the country's geopolitical ambitions can have on narrower foreign policy goals.
China's offer to build much-needed infrastructure should be embraced.