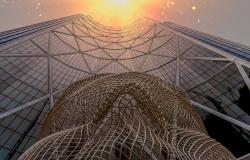 This paper starts from the premise that international practices are neither stable nor universal but are in fact the product of time and space. It analyzes the processes of formalization and change in international practices using the case of the Intergovernmental Panel on Climate Change (IPCC), an intergovernmental institution producing regular assessment of the state of the knowledge on climate change. The IPCC is particularly interesting because of the numerous external and internal controversies that it has faced since its establishment in 1988 and the institutional and organizational changes that they triggered. The paper highlights the potential of controversies as methodological occasions to observe the situatedness of international practices and trace change over time. Controversies represent moments of contention in which the normalizing and universalistic effect of routines and procedures is momentarily suspended, thus facilitating the investigation of the particular space and time in which practices evolve.
Policy Implications
While international organizations often seek to minimize controversies, they should use these moments to reflect on their practices and procedures and open up deliberative processes.
International organizations should avoid imposing procedures and guidelines that poorly represent individual practices and situational experiences. They should involve a greater number of participants in their production to increase their legitimacy.
The history of the IPCC shows that the introduction of procedures has not protected the organization from controversies and has instead made the assessment process more cumbersome. The IPCC should take these historical developments into account when thinking about introducing new rules of procedure.
Photo by Vladislav Vasnetsov from Pexels