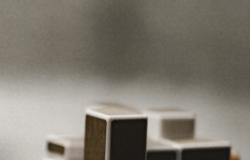 Despite repeated calls for reform, the UN Security Council has as yet resisted to satisfy the demands of a group of rising powers – Brazil, Germany, India, and Japan (G4) – for a permanent seat. We focus on one strategy of institutional adaptation to power shifts mentioned in the introductory article to this special issue and examine why the G4's rhetorical coercion strategy has failed to resonate with the Council's permanent members and the wider UN membership. Looking at the key debate on Security Council reform in the General Assembly in 2005, we examine the justifications the G4 have offered to support their proposal and whether these have been accepted as legitimate by UN member states. We show that the G4's rhetorical coercion strategy has failed to resonate with the targeted audience because the G4 have justified their demand strongly in terms of how their material contributions would enhance the UN's performance. In contrast, the G4's opponents provided justifications predominantly based on fair and democratic procedures, generating higher levels of expressed support. The importance of procedural fairness is consistent with findings in social psychology and challenges the prominent argument that performance is the main path to legitimacy for international institutions.
Policy Implications
States seeking institutional reform cannot just state their demands, they need to justify why their demands are legitimate. For these justifications to resonate with the targeted audience and, in particular, with veto players who can thwart their reform attempts, states must appeal to widely accepted norms.
Improving the performance matters for the legitimacy of international institutions, but member states place as much, if not more, value on procedural fairness. Hence, states that strive for institutional reform cannot just point to resulting increases in the institutions' performance. They must be able to appeal to gains in procedural fairness that result from their proposed reforms.
Investing political capital and resources in a campaign for institutional reforms at the UN Security Council that cannot be justified with a view to enhancing procedural fairness does not pay off for states. Not only does it deflect attention from other pressing issues that need to be addressed at the UN, but states that do so also risk alienating states whose support they need for other initiatives at the UN or elsewhere.
Photo by Pelipoer Lara from Pexels