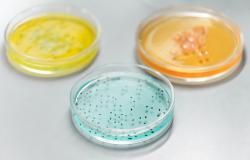 The global COVID-19 pandemic has exacerbated existing health, social, and economic challenges and threatened progress towards achieving the UN sustainable development goals. We discuss lessons learned from the COVID-19 pandemic for global policymaking for health security governance, with a particular focus on antimicrobial resistance. We identify One Health as the primary foundation of public health risk management owing to the collaborative, multidisciplinary, and multisectoral efforts that underpin the One Health approach and that enhance understanding of the complex interactions at the human–animal–environment interface. We discuss the narrow human-centric focus of the One Health approach, highlight the underrepresentation of the environmental sector in One Health networks, and encourage greater representation from the environmental sector. Furthermore, we highlight the importance of the social sciences for health security research and the need for effective communication and trust. Finally, we underscore the importance of strengthened and collaborative health, social care, and disaster management systems. The application of these lessons will facilitate holistic, multisectoral, collaborative, and ethical actions on antimicrobial resistance.
Policy Implications
The role of the environment in disease development and dissemination cannot be overlooked and this is key to tackling public health threats such as antimicrobial resistance (AMR) and COVID-19.
The COVID-19 pandemic response has shown that risk communication that is timely, consistent, transparent, and from a trusted source, is crucial to public engagement and acceptance.
The pandemic has dominated global health research and disrupted responses to global threats that intersect with it, as limited available resources throw up the challenge of balancing immediate COVID-19 response needs with those of other concurrently occurring crises.
Global policy-makers need to strengthen health systems; create strong public health campaigns that demonstrate the contribution of human behaviours to the development of AMR; and establish resilient AMR surveillance programmes that estimate AMR burden.
There are opportunities for AMR research to capitalise on the recent acknowledgement of the critical importance of the social sciences as a result of the experiences of the COVID-19 pandemic.
Photo by Edward Jenner from Pexels