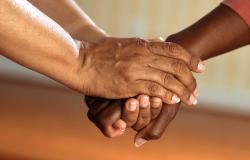 Despite attempts to bring the plight of domestic care providers to the attention of policymakers, there continues to be inadequate regulatory protections for unpaid family caregivers and paid domestic workers. This article introduces the Global Care Policy Index (GCPI), an original scoring system for care-policy comparisons. The GCPI aims to achieve two objectives: first, to systematically assess how states' domestic-care provider protections match up to International Labour Organization policy benchmarks, and second, to incentivise states to improve their policy protections for care providers in the domestic sphere by harnessing their competitive instincts to improve their GCPI score. This article outlines the design and methodology behind the index's construction and reports the findings from the pilot phase of the project where 29 countries' care-provider policy protections were scored. The pilot highlighted key gaps in policy protections for both unpaid family caregivers and paid domestic workers and outlined areas where carework scholars and activists can focus their efforts. In this manner, the GCPI offers a quantitative assessment of a country's care-provider protections, allowing for fast and direct care-policy comparisons between countries in the same region or with the same developmental status.
Policy Implications
No country has a strong track record when it comes to comprehensive policy protections for both unpaid family caregivers and paid domestic workers. Considering the care crisis brought about by the COVID-19 pandemic and the challenging dependency ratios in many parts of the world, all countries should focus their efforts on improving their policies safeguarding care providers in the home.
States should acknowledge the complementary nature of unpaid family caregiving and paid domestic work and develop policies that protect both groups of care providers to reduce the care burden in their society.
Labour policies to support workers with family responsibilities need to be updated to consider the reality of how carework is distributed and managed within households in the 21st century. Flexitime, telecommuting options, and reduced working hours for workers with family responsibilities should be standard benefits that all companies must provide their employees.
The informality of much of the paid domestic work sector must no longer be used as an excuse to exclude domestic workers from national labour laws. The GCPI reveals that several countries at various income levels have successfully counted paid domestic work as 'real' work, providing maximum working hour protections, minimum wage thresholds, and so forth, demonstrating that all countries can follow suit.
Photo by Pixabay