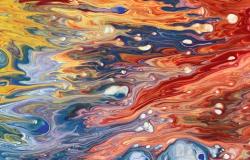 Concerns about closing civic space have focused on human rights, and little to date has been known of the impacts on development. This article traces impacts of closing civic space on civil society and social movements addressing poverty and hunger in Brazil, Ethiopia, Pakistan and Zimbabwe. Countries that clamped down on civil society and social movements have not all fared badly in terms of poverty and hunger, as the 'developmental states' of China and Vietnam demonstrate. This article proposes that how closures of civic space affect development outcomes will depend on the role civil society plays in development, and specifically on the 'fit' between civil society and the state with respect to development policy and programming. Despite diversity in political and economic context, restrictions on civic space commonly prevent broad civic engagement in policy processes, in particular critique or scrutiny of government policy and practice, and hamper non-governmental organizations' service delivery. Because civic engagement matters most for marginalized and disempowered people, their exclusion from policy processes and services will deepen. Reversals or stagnation in progress towards addressing poverty and hunger indicate that as civic space narrows, the most marginalized and disempowered groups face a growing risk of being left behind.
Policy implications
Research in Brazil, Ethiopia, Pakistan and Zimbabwe found restrictions on civic space were compatible with high rates of economic growth and poverty reduction if political elites were committed to such goals.
The poorest and most hungry groups were being left behind, unable to voice their demands or access the services they need.
Restrictions on civil society adversely affected their efforts to tackle poverty and hunger, and reach marginalized groups.
Governments pursuing the Sustainable Development Goals will need to create enabling environments for civil society.
Researchers and policy makers must look beyond aggregate measures of poverty and hunger to worsening patterns of exclusion and inequality to understand the impacts of closing civic space.