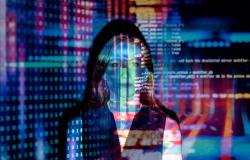 This article builds on existing literature on digital inequality and the digitised welfare state to elucidate one underexplored way in which the rise of e-government platforms further disadvantages already-marginalised people: by requiring that they possess a verifiable digital footprint distributed across multiple public and commercial platforms. We illustrate the pertinence and nuances of this particular risk through lived experience research in a UK public library where limited users receive help with digital skills. Although there is a growing recognition of both the inevitability of digital welfare and the risks to marginalised communities, little work has been done to connect these abstract policy discussions to lived experience—to pinpoint how digitisation creates these exclusions, beyond simply having internet access or not. This article argues that the prerequisite of a digital footprint engenders a double disadvantage: (1) lacking a digital footprint is the result of barriers that are largely invisible to data-driven, digital-by-default systems, and (2) when marginalised users establish a sufficient footprint, this entails a disproportionately onerous responsibility for managing a distributed personal data trail in the long term. This combination of mundane barriers and the burden of responsibility for a digital identity points to policy implications for governments aiming to advance inclusive digital transformation agendas.
Policy Implications
Government service providers (such as welfare, disability, and housing) and other essential service providers (such as banking) should reduce the complexity of the digital identification process for using their services because creating a digital footprint for the first time presents myriad challenges for those with limited digital skills.
In the short term, national and local governments need to finance and support adequate stop-gap assistance for navigating essential services that have been digitized, through investment in public libraries, digital help centres, and data literacy and algorithm awareness in the core school curriculum.
Public and private digital service designers need to build adequate privacy-protecting safeguards into their services, recognizing that people often do not have a choice about using these services or creating a digital footprint to gain access to them.
Service designers should practice inclusive and participatory design and conduct comprehensive impact assessments for all products to ensure that the requisite "footprint" required is fair and accessible to all users.
Digital-by-default gateways need to offer more transparency in the public-private ecosystems that underpin them and a clear recognition that this constellation of different service providers constitutes a barrier to digital inclusion. Users must be notified clearly when they are being asked to create accounts or register with third parties (including e-mail providers) and that these are different services with different policies regarding data management and advertising, for example. There should be alternatives to verifying accounts and identities using third-party services, such as e-mail.
Photo by ThisIsEngineering