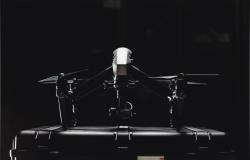 Drones have been widely used by public authorities during the COVID-19 pandemic for pandemic-related problems. As an innovative tool with a wide range of potentialities, they have been deemed suitable for an exceptional situation marked by the persistence of social distance. Yet, the turn to new technology to solve complex problems is a political decision that has broad societal implications, especially in the context of declared states of emergency. In the article we argue that the extensive use of drones by national authorities during the COVID-19 pandemic has generated a new socio-technical assemblage of actors, technologies and practices. Building on the three main uses of drones as responses to specific pandemic-related challenges (disinfection, delivery, and surveillance), we analyse the actors and the practices involved in this new socio-technical assemblage. From the empirical material, we explore potential effects of drone uses on key issues such as the technology regulatory processes, public acceptance, and security and safety concerns.
Policy Implications
Accelerating regulation to allow civilian drones to fly more in civilian airspace during the pandemic cannot reduce safety and privacy protection standards.
As drone technology is continuously evolving and is potentially exposed to function creep and function expansion dynamics, its societal, ethical and legal implications should be continuously reviewed.
The public and the civil society – and not just end-users and developers – must be consulted and involved in the processes of regulating new technology and their integration in our societies.
The social and political impacts of technology must be debated publicly and politically, as the reliance on technology to solve complex problems often has wide societal implications beyond the specific problem at stake.
Photo by Tembela Bohle from Pexels