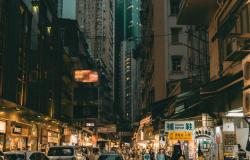 China's economic success has prompted both academic political economists and applied policy analysts to speculate about the implications of a new 'China model' of economic development and global economic governance. A particular issue is the degree to which the China model involves developing in opposition to or in cooperation with the pre‐existing norms of global economic governance. Recognizing the ambiguity of the China model, we consider two alternative interpretations of China's role in global economic governance: China Challenge (CC) and Business as Usual (BaU). We flesh out these contrasting interpretations using evidence from the lending behavior of four major development finance institutions in which China plays a leading or determinative role: the Asian Infrastructure Investment Bank (AIIB), the New Development Bank (NDB), the Silk Road Fund (SRF), and the China‐Africa Development Fund (CADF) of the China Development Bank. We find that (at least in the restricted domain of international development finance) China's role in global economic governance is largely characterized by BaU behavior, and although on a regional level this does represent a challenge to the historical role of Japan, it nonetheless suggests that the China model is not so revolutionary as many analysts suppose.
Policy Implications
International development finance institutions should seek greater cooperation with China‐linked organizations like the Asian Infrastructure Investment Bank (AIIB) and the New Development Bank (NDB).
China's Belt and Road Initiative (BRI) should be welcomed as an additional source of development finance that generally works with, not against, established development finance institutions.
Countries should not reorient their foreign policies around cooperation with the BRI, because there is in fact relatively little money on offer from China‐linked development finance institutions.
If China is serious about creating a new Silk Road, it should focus its development aid more narrowly around achieving BRI targets.
Photo by Dimitris.s12 from Pexels