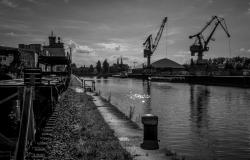 This paper aims to determine how the composition of public expenditure affects countries' economic growth depending on their level of development. We show that there is a strong association between a country's level of development and the amount of public spending. Productive spending dominates in poorer countries while richer countries have a higher proportion of unproductive spending. Furthermore, productive spending has a greater effect on growth in poorer countries. We illustrate our findings using dynamic panel GMM estimators with data from 147 countries (31 low, 69 medium and 47 high-income countries) covering the period 1970–2008. We also find that education expenditures are the more productive public spending.
Policy implications
High-income countries should decrease their overall expenditure and reconsider their education and health expenditures in a more productive way.
High-income countries should reduce their public spending until reaching the productive level threshold.
Low-income countries have some leverage to increase further their public spending (and especially on education and health).
Education expenditure should be favored by all income level countries (low-, middle- and high-income countries).
Image credit: Matthias Ripp via Flickr (CC BY 2.0)