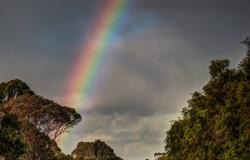 In 2013 China embarked on a new path of engagement with its Asian neighbours, a process which just three years later resulted in Asia's most daring and ambitious macro‐economic undertaking – an 'initiative' now known as China's Belt and Road Initiative (BRI). The BRI has the potential to transform Asia's political economy and the level of political, institutional and financial support from Beijing is underlining the importance of this major initiative to the world's fast‐emerging largest economy. The success of the BRI will place China at the heart of the international system and help it build strong organic networks across Asia, and into Europe and East Africa. But it is in the outlying regions such as Central Asia and the Middle East that the BRI's metal will be tested, as indeed China's resilience as a major power. If China is able to overcome the geopolitical, cultural, institutional and socio‐economic barriers of these Asian regions then it will have made some headway towards creating Asia's first international community, arguably an 'Asian international society'.
Policy Implications
China's BRI is going to create new conditions for Asian regionalism.

The BRI will affect the balance of power in the Middle East as it will likely enhance uneven development of the Middle East and Central Asia.

If China is able to deliver on its lofty aims then it will have made headway in creating Asia's first 'Asian international society', unique outside of the Western world.

BRI will generate counter‐forces as it traverses Asia's subregions, and nowhere more so than in South Asia, where both Middle East countries and China are actively engaged in developing security and economic links.