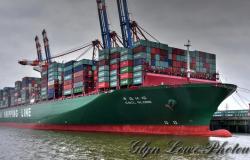 International capacity cooperation (国际产能合作) exports China's Keynesian project system, offshoring its excess industrial capacity as fixed-capital investment. Leveraged against foreign exchange reserves, the central policy banks and sovereign wealth funds push credit through a variety of purpose-built infrastructure investment funds to provincial governments, state-owned enterprises and ultimately to offshore projects. This paper explores the historical institutional development of funds used to channel central government funds through China's financial bureaucracy into target countries. We explore the export of the policy bank model, provincial implementation and recipient regional industrial policy, and examine the role of international capacity cooperation in China's international trade and investment strategy and its implications for China's domestic industrial policy. We conclude with post-Keynesian analyses of China's export of industrial overcapacity while maintaining a closed financial model which is likely to introduce excessive risk to the global capital pool.
Policy Implications
Global policy makers should integrate analyses of international capacity cooperation into public finance and international trade operations.
Chinese policy makers should better communicate and engage with China's trade partners. Industrial capacity transfer is not a bad idea, but host countries should be engaged stakeholders.
African policy makers should welcome Chinese investment but understand the financing mechanisms, and risks, behind it.
European Union and United States policy makers should consider their perpendicular sovereign risk exposure to a parallel capital architecture.
Image Credit: www.GlynLowe.com via Flickr (CC BY 2.0)