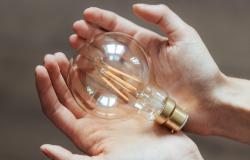 This article analyzes the strategies designed after the Great Financial Crisis (GFC) by European think tanks specialized in economic policy and evaluates the main issues that served to boost their capacity for international influence between 2009 and 2018. It studies the 19 European think tanks in the economic policy category highlighted by the 2018 Global Go To Think Tank Index Report. 91,393 news items published on the think tanks evaluated during the decade after the GFC are analysed and a causal model is proposed to understand the thematic specialization strategies of think tanks in the media sphere. The model includes economic and media diffusion attributes and was tested using Fuzzy Set Qualitative Comparative Analysis (fsQCA). The results confirm that the main areas of specialization of economic policy think tanks include emerging issues related to the 2030 Agenda and the Sustainable Development Goals (SDGs). The stability of the Eurozone is a cross-cutting issue that is integrated into the internal policy discourse. The solution to the proposed model reveals five strategies followed by European think tanks.
Policy Implication
After the Great Financial Crisis (GFC), European economic policy think tanks designed differentiated thematic specialization strategies. Think tanks should take advantage of strategic options based on the economic attributes of the country in which each think tank is located.
The media representation strategies of think tanks differentiate the British, Central European and other peripheral countries archetypes. Think tank managers must guide their strategies based on cultural archetypes and traditions.
The main topics of think tanks in the media were linked to the Euro Crisis and the 2030 Agenda. The new global disruptions drive the heterogeneity of think tanks and management teams should design mechanisms to adapt to change.
The SDGs focused on non-poverty and climate action have a lot of impact. The Top Management Team (TMT) of think tanks can take advantage of the new mainstream narratives to improve and boost their projection in the media agenda.
Climate change constitutes a relevant analysis in new research trends, sustainable corporate strategies and new product development. Think tanks and their strategy design nuclei should align their positioning on the public agenda with the SDGs and ESG criteria.
Photo by Anete Lusina