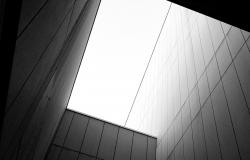 As a policy tool for development, special economic zones (SEZs) are rapidly proliferating globally, mainly due to the new industrialization wave and competition for FDIs. However, their performance is quite mixed. What drives their heterogeneous performance? This paper intends to define a 'quality framework' for SEZs based on the key drivers for their success, and validates its effectiveness in a quantitative way through a 'quality-performance' matrix using thirteen SEZ cases in Sub-Sahara Africa. The research identifies seven key drivers and derives a 'quality score' for each zone based on its level at each driver. The score is then used to map with the zone's performance (mainly the jobs and investments in this paper). The regression result shows that the 'quality' of a SEZ is highly correlated with its 'performance', which provides important empirical evidence for effective SEZ policies. Based on this research, the paper also offers some key policy lessons.
Policy Implications
Integrate the SEZ initiatives into the country's national development strategy, with strong legal and institutional support.
The performance of a zone is largely determined by the 'quality' (the ecosystem) of the zone, which is in turn defined by its levels at each of the seven individual drivers, not fiscal incentives.
SEZs should be given more autonomy for policy reforms/pilots.
A SEZ must be adapted to the host country's specific situations, and build on its comparative advantages.
SEZs need to adopt new technologies, especially the digital technologies, and eco-friendly approaches, in order to be sustainable and resilient.