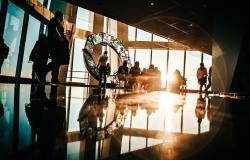 This article addresses China's engagement with the Global South regarding the transnational transfer of knowledge and policy. It argues that China's active participation in the Bandung Conference constituted historical capital in legitimating its (leadership) role in the Global South and as an alternative modernity. The past decade has witnessed the growing importance of the Global South for China. Apart from a geopolitical motive, China's expanding economic ties with the developing world serve as an overarching framework facilitating transnational knowledge transfer, with the centrality of development reinforced by an institutionalization drive. The essay concludes that China's engagement with the Global South in the context of the Belt and Road Initiative has been shaped by the complex logics of domestic political economy and changing global geopolitics, not all of which are within China's control. A stakeholder-centric approach, therefore, will be beneficial to all countries concerned.
Policy Implications
The Global South should formulate and effectively implement development-oriented public policies to support economic growth in association with China's growing presence.
Capacity building in human capital be institutionally embedded into China's engagement with the Global South.
China and the Global South should forge better mutual understanding through closer collaboration in education, knowledge exchange, and technological innovation.
To avoid returning to Cold War-style ideological confrontations, major powers should take a stakeholder-centered perspective regarding the needs and interests of recipient countries.
Photo by Helena Lopes