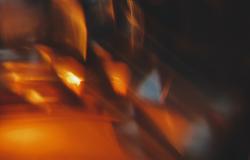 The Organization of the Petroleum-Exporting Countries (OPEC) used oil as a weapon against Western countries supporting Israel in the 1973 Yom Kippur War. From 2021, Russia used a similar strategy of restricting gas flows to Europe, while Europe later reduced Russia's market access. In these cases, there was economic and political damage. These examples show that energy is a weapon used to pressure sovereign states. Energy is a multidimensional resource that reflects broader ties within the political-economic system of international relations. This comparative study identifies four components that enable energy as a weapon: interdependence, energy security, neoliberal economics and sovereignty. Four key policy lessons emerge to improve energy security: (1) determine the acceptable limits of energy dependence, (2) acknowledge institutions and markets cannot deliver energy security outside their design parameters, (3) energy security requires addressing the entire value chain, and (4) energy is a weapon that threatens state sovereignty. The collapse of the gas trade between Russia and the EU creates instability and removes the pillar of interdependency; this now ushers in a new era.
Policy implications
Putin's threat to create 'catastrophic consequences on the global energy market' brought back energy as a weapon of war. Likewise, European and allies' sanctions on Russia created their own demand-side energy weapon.
The expression of state sovereignty can override the established relationship based on energy interdependence. Both politicians and businesses need to be aware that in the energy sector 'weaponisation' of networks and nodes is a possibility.
Interdependence developed to prevent a 1970s oil crisis contributed to the weaponisation of gas between Russia and Europe. Constrained supplies into the EU gas market could not compare to the global oil market with military security alliances and many producers. Policymakers need to be cautious when transposing regulations and market design from one resource to another.
Governments need to determine the limits to energy interdependence and dependence to improve energy security. Economic trade on its own will not prevent energy-related conflicts between countries. Managing this geopolitical transition is essential for governments and diplomats.
Institutions and markets cannot deliver energy security outside their design parameters. Awareness of the entire value chain needs to account for disruption and threats in both supply and demand.
Energy is a weapon that threatens state sovereignty. Policies and infrastructure need to be designed to mitigate impacts against governments that have the potential to be on the receiving end of the energy weapon.
The rise in inflation and the heavy weight of energy in the cost of living demonstrates the political impact that tampering with international energy markets hold in domestic politics.
Photo by Margarita