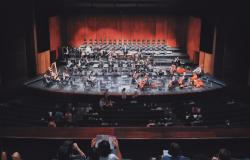 The UN High-level Political Forum on Sustainable Development (HLPF) is at the heart of the UN's follow-up and review of the 2030 Agenda and the Sustainable Development Goals (SDGs). Analysing the first full cycle of the HLPF (2016–19), we ask what and how the HLPF delivers. In the early debates on its mandate, experts suggested that the HLPF could be an orchestrator, arguing that it would likely have to rely upon indirect and non-hierarchical forms of governance. Others asked for more or expected less. For the analysis of the HLPF's (orchestration) qualities, we study the proceedings of the HLPF and specifically the HLPF's review of SDG 16 on peace, justice and strong institutions, one of the most contested goals and therefore an interesting hard case. Taken together, DESA as the secretariat of the HLPF does indeed use orchestration to make the most out of the forum's mandate, both through convening and shaping third actors' activities. Political conflicts and limited resources, however, negatively impact what they can do and what the HLPF can deliver. The results of the UN's recent negotiations on the review of the HLPF's 'format and organizational aspects' (2020–21) did not change that.
Policy Implications
The next review of the HLPF's format and organizational aspects will happen in early 2024. UN member states should commit to providing DESA with a mandate and budget that sufficiently enable and support its orchestration activities.
Interested actors should continue to push for a mandate and resources to follow-up the HLPF's outcomes, appraising the HLPF's reviews, plenary sessions and also parallel events. DESA should be mandated to identify relevant findings and promising actions for peer learning.
Member states should use the new annual ECOSOC coordination segment in February for discussing those findings and actions, not only for coordinating the ECOSOC system but for giving political guidance to relevant international decision- and policy-making processes.
The UN should also seek ways to at least loosely couple the HLPF's informal parallel events with the official proceedings.
Photo by Matheus Viana