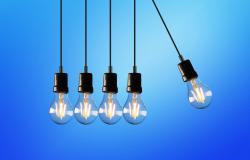 This article examines the crucial role of subnational actors in the diffusion of policy change at the international level, illustrated by the creation of the International Renewable Energy Agency (IRENA). First, the concept of interlevel mobility, which combines the two-level game theory and policy entrepreneurship literature, is introduced. Second, the paper explores how subnational actors navigate between the national, international, and transnational levels, exerting influence and placing their preferences on the political agenda. This research contributes to a more robust theoretical understanding of policy entrepreneurship, provides new insights into the origins of IRENA, and offers valuable guidance for policymakers seeking to foster change, by linking policy change at the international level with subnational actors.
Policy Implications
This paper contributes to our understanding of how subnational actors matter in international relations as well as how different levels of analysis interrelate.
The concept of interlevel mobility constitutes a first step towards unveiling the ways in which subnational actors can lead to institutional innovation.
The presented case study focused on the birth of IRENA illustrates how characteristic attributes—ambition, social acuity, credibility, sociability, and tenacity—and effective secondary strategies enable actors to a flow through different levels.
Photo by Rodolfo Clix