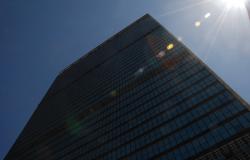 How did the US shape the composition of the UN Security Council during the early Cold War period? By focusing on the election of non-permanent members to Council seats, this paper investigates what role the US played in the nomination and election of candidate countries. In doing so, the study relies heavily on US diplomatic archives since those archival materials are rich in terms of voting preferences of UN members, negotiations between the US and its allies, and Washington's intensive lobbying for candidates. Investigating contested elections from 1946 to 1964, we find that although the US had an extensive influence on determining Council's non-permanent members, its power to influence election outcomes dramatically weakened from the late 1950s onwards. This finding has important implications for the recent literature on the UN Security Council.
Policy implications
The election of non-permanent members to the Security Council is influenced by the interests of the great powers.
The influence of great powers in electing non-permanent members to the Security Council may be limited by the collective behavior of small states.
The voting behavior of non-permanent members of the UN Security Council is significantly affected by the dynamics in the electoral process.
Contrary to realist wisdom, which does not pay enough attention to the legitimacy of international acts, the great powers attach great importance to every vote in the Council and the legitimacy it would bring.
Image: promich via Flickr (CC BY 2.0)