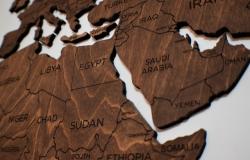 Through examination of elite-level discourse between 2014 and 2015, this paper argues that the exaggeration of Iranian involvement with the Houthis served to justify the Saudi-led intervention in Yemen. Ironically, this had the effect of benefiting Iran, as Riyadh moved their attention away from Iranian priorities in Syria, undermined their own international credibility and spent billions of dollars on this unwinnable conflict. Iran, Saudi Arabia (KSA) and some Western actors pushed the narrative that the Houthis were deeply connected with the Islamic Republic. While Iranian support was negligible during this period, Iran sought to increase Saudi insecurity through rhetorical support for the Houthis. Riyadh, keen to protect their interests in Yemen, over-exaggerated this connection to justify their airstrikes and blockades, which began with Operation Decisive Storm (ODS) on March 25, 2015. Certain Western actors, sharing similar regional geopolitical priorities, adopted this narrative. This validated their support for the Saudi-led intervention. This, in turn, has had devastating consequences for the people of Yemen. With these dynamics in mind, the paper asks three research questions: Was the Saudi-led over-exaggeration of Iranian involvement successful in securitising ODS to international audiences? Was 'Iranian involvement' over-exaggerated? Who ultimately benefited from this narrative?
Policy Recommendations
It is time to revise relationships with Saudi Arabia and to consider the efficacy of selling weapons to the Kingdom.
While Iran is responsible for some of the region's insecurity, it is important not to allow this to dominate when it comes to policymaking.
There have been mistakes made in over-exaggerating the connection between the Houthis and Iran. Implementing more thorough investigative practices before supporting and facilitating future military engagements would help avoid similar mistakes.
Saudi Arabia appears to have been held to different standards than Iran. This may have played a role in preventing thorough investigation of war crimes in Yemen, stifling any processes of accountability. These mistakes could be avoided in future by placing more concrete conditions on arms sales, which, if broken, prevent further deals.
Photo by Anthony Beck