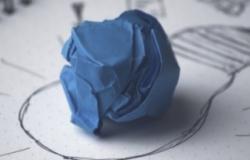 This article argues that the BRICS' New Development Bank (NDB) deserves more attention not because it is equivalent to the Asian Infrastructure Investment Bank (AIIB) but because of its differences. Unlike the AIIB the NDB does not possess impressive material capacity or overt connections to a wider state-led geo-political strategy. What distinguishes the NDB is its creative design with four significant elements of novelty. Unlike other multilateral financial institutions, including the AIIB, the NDB is committed to a principle of equality across its core membership. Product innovation is advanced by its promotion of sustainable development with an exclusive focus on niche clean renewable energy projects. The expressed aim of the NDB with regard to resources is to use green bonds denominated in BRICS' national currencies. And the focus on delivery centers on the need for speed. Although each of these elements face severe tests, the ability of the NDB to navigate around serious internal tensions through improvisation and trade-offs points to an original emerging pattern of collective policy making and global governance.
The principle of equality as pursued by the NDB merits closer attention, especially when the differences in the material capability of the BRICS members are considered. The principle should be beneficial in leveraging organizational differentiation as well as facilitating collective action, but it also opens up the possibility of internal rifts.
An exploration of the potential value added offered by the NDB bending the traditional model of development in terms of product innovation towards niche clean energy projects.
The unequal weight and influence of China over the rest of the membership comes to the fore in the area of bond issuance in national currencies of the BRICS members and in the relationship of the BRICS with credit rating agencies.
An appreciation of the incentives on the part of the NDB to provide a dynamic of speed as a means of compensating for the slow launch of the NDB in comparison to the AIIB.