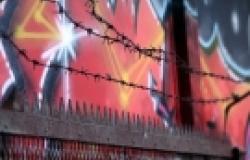 The Middle East and North Africa are highly vulnerable to climate change. In the absence of coherent mitigation of and adaptation, climate change will soon exacerbate food and water insecurity, poverty and conflicts in this region. The demographic and socio-economic situation render the climatic outlook increasingly problematic. As the link between climate change, agriculture and migration is underestimated or misunderstood, we argue that the announced EU plans to cope with migration will most likely prove ineffective. By focusing exclusively on border security and bilateral agreements, without new funds for climate-adaptation in the Middle East and North Africa (independent of the Paris Agreement pledges) and cooperation with local governments for sustainable resource management, climate change will act as an unstoppable catalyst leading to severe instability across the Middle East and North Africa and increased migration towards Europe.
Policy Recommendations

The EU should address governments in the Middle East and North Africa on policy issues that limit inclusion of rural farmers into the financial system.
The EU should encourage regional governments to lower fossil fuel subsidies, which will reduce carbon emissions, render renewable energy business economically competitive and release government funding for larger infrastructural projects such as desalination plants.
The EU should convince local governments to adopt sustainable policies, abolishing adverse drought management interventions and discourage water misuse.
The EU should commit to new development funding initiatives independent of funding pledged under the Paris Agreement to support sustainable development and climate-adaptation in the region.
Photo credit: Foter.com CC0 1.0