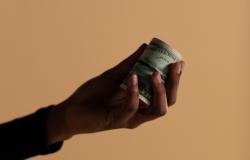 The fight against corruption is presented as a leading principle in policy papers and at donor conferences discussing Ukraine's reconstruction. It therefore mirrors the usual narrative surrounding post-war reconstruction and democracy promotion attempts. However, reconstruction aid has historically been used for illicit means by elites and ended up strengthening an uneven system rather than building a resilient and successful country, despite the window of opportunity for the latter. Rather than just proposing principles, this paper therefore poses the question of how actors involved in the reconstruction process can be bound to stick to their previously propagated and formally existing principles. The analysis combines academic and policy-oriented studies and highlights the combined importance of the external and internal dimension for a successful outcome. It proposes a 'double conditionality' mechanism, where an independent, technocratic institution holds frozen, Russian assets and partially reimburses Western donors only after successful audits on the reconstruction aid are conducted. This conditionality puts domestic pressure on aid givers to follow through with the anti-corruption conditions formulated beforehand and to call out any reform bluff on Kyiv's side. Paired with a credible EU accession perspective, this can bring about the much-needed stimulus for a build back better scenario.
Policy Implications
Russian assets seem in the reconstruction context like an easy fix for Western policy makers to 'buy off peace' at home and disburse the bulk share of aid this way. However, this comes along without many incentives for monitoring and execution, which might cement the uneven playing field in the Ukrainian political economy domain.
Instead, a partial reimbursement mechanism can incentivise Western donors to stick to the principles formulated before a reconstruction process begins. This reimbursement is conditional on the outcomes of independent audits by a Reconstruction Coordination Institution (RCI).
This RCI should work closely with local CSOs, which have in the past highlighted worrisome developments but not rarely been ignored due to political considerations. By making interaction between the RCI and CSOs institutionalized, the agency of Ukrainian CSOs is significantly strengthened.
Related to that, a real door towards Europe might have opened that will be an additional motivation for Kyiv's leadership to resist corruption risks – the enormous cost of non-compliance – if this perspective is made credible by Brussels and relies on the RCI input.
Much will also depend on how Moscow is perceived by the West. The weaker Russia leaves the battlefield at the conclusion of this war, the less it will be able to interfere in Ukraine's post-war reconstruction period. Therefore, this factor also depends on the level of Western military support over the course of the war and should be seen as an additional rationale to increase it.
Photo by cottonbro studio