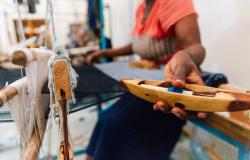 The effect of trade liberalisation on women has been hotly contested. Here, we take a step back and explore the effect of the institutions underlying trade on freedoms for women in the Global South. We build on the literature showing that the design of trade agreements matters for social welfare outcomes and argue that labour provisions in preferential trade agreements (PTAs) can contribute to improved women's rights. We assess this claim using statistical evidence and find a robust, positive correlation between labour provisions in PTAs and civic freedoms for women and no robust relationship with economic or political freedoms for women. Our study aims to establish an empirical link between PTA design and women's rights, suggesting new policies are needed to better balance economic globalisation with social goals in the current protectionist era.
Policy Implications
Labour provisions in preferential trade agreements, if designed appropriately, can lead to the improvement of women's rights and liberties in the Global South.
Labour provisions in preferential trade agreements should be more gender-specific and focused on women as economic actors to positively impact women's economic freedoms.
Calibrating labour provisions in preferential trade agreements based on local labour market realities is needed to unveil their full potential.
Labour provisions can enhance women's civic and political freedoms by galvanising civil society and creating mechanisms for dialogue with policymakers which points to significant equality-enhancing potential of trade governance institutions.
Gender provisions in PTAs may be most effective when coupled with broader human and labour rights conditionality.
Designing trade agreements with more attention to women's rights and freedoms should a priority for policymakers interested in using trade instruments to achieve social goals.
Photo by Kelly