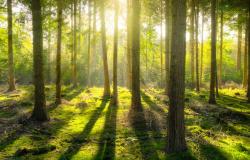 Climate change is a global challenge that requires strong governance on a global scale. The Intergovernmental Panel on Climate Change has suggested that large‐scale biosequestration in the form of forest restoration or tree plantation establishment is a potential form of carbon dioxide removal (CDR) that could contribute significantly to climate change mitigation. Yet it has also cautioned that this approach has social and environmental trade‐offs that need to be addressed through enhanced land governance. Land governance, per definition, has a strong local dimension as most lands are inhabited by local communities. Glocal and other multi‐scale governance approaches have been proposed to address potential conflicts between global policies and the rights, needs and priorities of local communities. Yet these approaches often overlook the power imbalances between the actors that design global climate policies and the local, often politically and economically marginalized, indigenous and other forest‐dependent communities that are directly impacted by these policies. The paper will explore to what extent theoretical concepts like rights‐based approaches have been able to address these conflicts and power imbalances, and whether more profound changes in governance systems are required to ensure equitable implementation of CDR.
Policy Implications
To enable equitable multi‐scale forest governance governments and other powerful actors should address contextual inequities and disconnect economic and political marginalization, so that economically marginalized groups like women, Indigenous Peoples and local communities that are more dependent upon natural resources are able to genuinely and effectively participate in forest‐related policy‐making.
Genuine changes in biosequestration governance systems are dependent on transformative change in economic systems. Governments and other public institutions should halt and reverse the corporate capture of public policy‐making by disconnecting financial dependencies and other interlinkages between public and private sector interests, and by an overall financial and political strengthening of genuinely participatory, rights‐based public policy‐making structures.
Rights‐based approaches can play an important role in enhancing the equity of governance systems. Governments should respect and grant formal governance rights, including both land tenure rights and the right to free prior and Informed consent regarding any outside interference with their land tenure, to local communities and other marginalized groups like Indigenous Peoples and women, within local, national and global biosequestration governance frameworks.
The forest rights legislation in India provides a historic opportunity to unleash the power and role of indigenous tribes and local communities in mitigating the climate crisis through effective governance over and participation in conserving, protecting, nurturing and restoring their forests. The Government of India should therefore fully respect and implement its Green India Mission and other forest‐related policies in full coherence with this legal framework.
Photo by Skitterphoto from Pexels