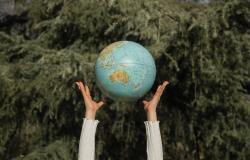 Many new models of governance are presented as offering potential to more effectively confront environmental challenges in the Anthropocene by transforming the underlying logic of decision-making. A common feature of these models is the imperative to integrate multiple forms of knowledge, disciplinary perspectives, and diverse networks of actors both within and outside the academy. These calls for pluralism are not just about it as a democratic principle, but part of improved 'knowledge governance' more equipped to address the multi-faceted causes and consequences of environmental degradation. Yet the principles behind these improved practices can be lost in translation. While pluralism is elevated as ideal, when decision-makers are faced with political and social realities of bringing in more voices, the result is often more populist than pluralist, and conflicts difficult to manage. This paper explores how these issues play out by examining co-production in Australian wildfire governance, revealing concerns about whose knowledge is considered credible and legitimate and how knowledge is used to bolster narratives about both change and the status quo. It also contributes to debates about how populism influences the use of knowledge in policy, and how values influence interpretation and action in relation to new evidence.
Policy Implications
Decision makers and experts both need to be explicit about the values that are informing their policy prescriptions and what is at stake when selecting between different courses of action to manage wildfire risk.
Tailoring solutions to local context is better than blanket prescriptions and can still appease the public. This requires clearly articulating goals, soliciting a diversity of perspectives, and allowing for sustained interactions between experts, decision makers, and the public.
Incorporating diverse sources of knowledge can help provide new solutions to the challenge of reducing the impact of wildfires on communities and ecosystems. This will require elevating voices of people and organisations that have been historically marginalised or excluded.
Resolving conflicts over knowledge requires leaders who are willing to identify, define and solve important policy problems and moving forward will require sustained interaction with stakeholders.
Photo by Cup of Couple