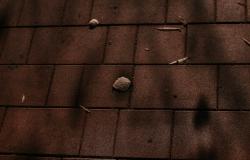 Drawing on a long-term political ethnography of sites of global health governance, the paper makes methodological and substantive contributions. First of all, it shows that ethnography induces researchers to experience international organizations (IOs) and global governance as spatiotemporal phenomena. This experience overlaps with the lived realities of practitioners and spotlights aspects that are otherwise easily overlooked. Both practitioners and ethnographers have to be in specific spaces at particular times. This practical challenge illustrates that there are focal times and spaces, which are linked to the cyclical and sited character of global health governance. These focal times and spaces provide an important coordination mechanism and ease the general flow of knowledge – within IOs and between IOs and their environment. However, there is also the constant danger that they develop a self-referential life of their own and become disconnected from other processes. Similarly, not just researchers but also practitioners are struggling to develop a comprehensive understanding of IOs since they experience them only partially and in specific settings. Thus, a spatiotemporal account highlights both overlooked links and unexpected disconnections. The conclusion mentions that the current – COVID-19-induced – mainstreaming of digital technologies will impact the spatiotemporal dimension of global health governance.
Policy Implications
Policy makers should more systematically acknowledge the contribution of focal times and spaces to the coordination of global governance processes and to the flow of knowledge.
At the same time, policy makers have to pay attention to the danger that these focal times and spaces can develop a self-referential life of their own and become disconnected from other processes.
Whether policy makers encounter global health at global focal times and spaces or in specific local settings, each first-hand experience has its specific limits. Policy makers should be aware of the limits of their own first-hand experiences and systematically complement them with other sources of information, including the experiences and views that others bring to the table.
The annual governance cycle links various meetings in a sequential manner and decisions are often precooked at meetings that take place before the main governance bodies convene. While some policy makers prefer this kind of upstreaming of decision making in order to smoothen the working of the governance bodies, they should not lose sight of the potentially negative consequences, for example regarding inclusiveness and transparency.
Policy makers will have to assess the impact that the current, COVID-19-induced, mainstreaming of digital technologies (e.g. online conferencing tools) has on the spatiotemporal dimension of global health governance. In this context, they should identify areas in which digital technologies can complement and support previously existing practices of on-site meetings as well as areas in which on-site meetings remain indispensable, for example in order to secure meaningful and inclusive deliberations.
Photo by Nikita Nikitin from Pexels