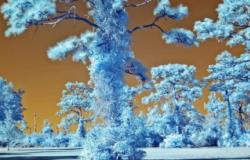 Recent global threats (e.g. Ebola, avian influenza, the Zika virus) have demonstrated the need for policy makers to focus on the detection of risks at the animal-human interface. Yet epistemic knowledge across these domains is not sufficiently joined-up. The article argues that, despite some progress, in order for the policy agenda for global health security to develop towards a 'One Health' model there is a need for integration across public and animal health domains. This article sets out an evaluation framework for establishing knowledge integration across these sectors. The article concludes that although 'One Health may seem utopian, given there are key challenges when it comes to reaching integration, there are important steps that can be taken the short to medium-term. These include reforms to education and training programmes and interdisciplinary research collaborations. A key determinant of whether One Health becomes a paradigm which frames public policy, and leads to policy and institutional changes to enable public value creation and sustainability, is the presence of an 'epistemic community' that bridges health networks.
Policy Implications
Recognise the need for cross-policy sector collaboration: in order to address the acute vulnerabilities of the spread of disease and pandemics (e.g. influenza, SARS and Ebola) the establishment of a 'One Health' policy model for health security governance, coupled with the development of public health capacities and the breaking down of disciplinary silos, is required.
The need for strategic leadership and networking: there are strategic leadership opportunities for the World Health Organisation (WHO) to shape its organisational identity in order to become one of a network-builder, 'metagovernor' and advocate for One Health in order to shape global health security policy responses.
The need to invest in evaluation: national agencies and international organisations need to continually invest in evaluation to establish progress towards One Health. This article sets out an evaluation framework for establishing knowledge integration across these sectors.
Interdisciplinary training and education: there is a need to embed One Health education within university/professional education and training programmes. Integrated training across medical and veterinary fields is essential to enable the integration of knowledge across professional communities.