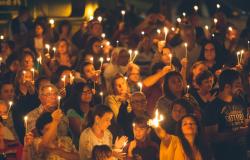 This paper explores the implementation and experience of refugee resettlement in Brazil and Chile by focusing on the main limits and opportunities of regional 'solidarity', the principle on which the programme is based. By analysing how the notion of solidarity is understood in the context of resettlement in Latin America, I review the programme at two levels. First, at the regional level, I focus on the programmes in both Brazil and Chile, to assess resettlement as an instrument of international cooperation and responsibility sharing. At the local level, I look at refugees' residency status and access to rights. I focus here on the resettlement of Colombian and Palestinian refugees in both countries. Exploring resettlement through the lens of solidarity, allows us to understand the nuances and multiple dimensions of resettlement. This is timely, as countries of the Southern Cone of Latin America are identified as 'emerging resettlement countries' and expected to increase their resettlement intake. The findings discussed in this paper show that resettlement should aim for a complementary understanding of solidarity in order to improve the quality of the programme, as well as expanding its scope and capacity.
Policy implications
Expanding solidarity: a complementary understanding of regional solidarity that emphasises solidarity vis-à-vis states as well as solidarity vis-à-vis refugees will allow improvement both in the quality and capacity of resettlement.
Integration: the region should promote refugee integration as a key aim of resettlement to increase its role and impact as a durable solution.
Funding: both the region and the international community need to keep expanding sources of funding for resettlement in order to increase its capacity (intake number) and scope (countries reached).
Image credit: 350 .org via Flickr (CC BY-NC-SA 2.0)