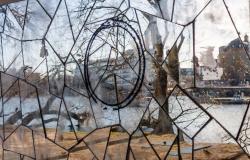 This paper evaluates the budget transparency of international organizations. Building on IMF, OECD, IPSAS, and Open Budget Survey standards for sovereign-state budget transparency, we create a 93-item budget transparency measure reflective of international organization characteristics. International organizations are important global dispensers of accumulated knowledge. This includes the purveying of advice on member state budget transparency. Despite this role, we find only partial budget transparency among our surveyed international organizations. Nonetheless, the international organization financial management and accountability practices were more transparent than their budget process or budget disclosures.
Policy Implications
International organizations with transparent budgets will increase the legitimacy of their request for member states to have transparent budgets.
International organizations without transparent budgets discourage member states and external stakeholders from evaluating its budget efficiencies.
Global governance transparency is crucial to its success, institutionalization, and ability to solve collective action problems.
Image Credit: Trixi Skywalker via Flickr (CC BY-ND 2.0)