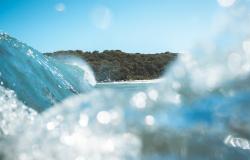 Partnerships have long been presented as transformative and effective mechanisms to overcome challenges linked to the global governance of development. The 2030 Agenda for Sustainable Development and SDG 17 call for intensified involvement and engagement of partnerships in sustainable development, formalizing a role specifically for multi‐stakeholder partnerships (MSPs). In this context, transnational MSPs that enmesh public and private to finance development, continue to flourish as a hybrid model of governance. This paper seeks to critically assess the accountability issues linked to channelling development financing through transnational MSPs using an accountability matrix, based on responsibility, answerability and enforceability, applicable to the system‐level development cooperation/aid frameworks as well as to MSPs. The article then evaluates the accountability challenges and shortcomings arising from MSPs as development financing actors resulting in diffused responsibility, limited answerability and weak enforceability. Finally, the article outlines a research agenda and Policy recommendations to improve the accountability of MSPs when they finance development.
Policy Implications
The proliferation of transnational multistakeholder partnerships (MSPs) and the channelling of development financing from private actors (both for‐profit and non‐profit) into sustainable development through transnational MSPs alongside public financing have been giving rise to accountability challenges, with respect to responsibility, answerability and enforceability.
Delivering global goods and sustainability especially to persons who are marginalized may in fact not require increasing the role of private actors at the expense of limiting the roles of States at all but to envisage a better, more democratic and equitable involvement of rights‐holders in the development process.
The primary challenge for policy making in increasing MSP accountability as vessels for financing development is the clarification and delineation of the duties of different public and private actors in the development cooperation/aid system. MSPs should explicitly recognize and operationalize existing development cooperation standards and norms and particularly structure their financing activities in ways that provide additionality and minimize competition for limited public funds.
Improving answerability both at the system and MSP levels necessitates that private interests and corporate models in development financing and delivery likewise be superseded by public interest considerations, which include public oversight of development policy and financing decisions.
The largely absent enforceability facet of MSP accountability in development financing may be remedied by using common reporting standards, peer review and learning approaches.