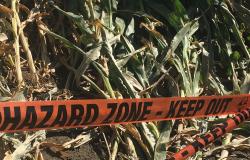 We compare the realised impact of terrorism and disasters linked to natural hazards. Using 50 years of data from two databases covering most of the global population, we find that natural hazard disasters were more than 20 times more impactful than terrorism. The former had a larger realised impact in all regions in both gross and per capita terms. The largest cross-peril difference was in Asia, where natural hazard disasters took 324 million lifeyears, while terrorism took 10. Similar results were found across countries grouped by income status and development status. Low- and lower-middle-income countries bore the vast majority of the impact of both terrorism and natural hazard disasters. Given the multitude of prevalent global threats, our findings are relevant in the allocation of scarce public resources to mitigate and adapt. Our results suggest that significantly greater public spending should be applied to natural hazard disasters than terrorism.
Policy implications
Low- and lower-middle-income countries bear the vast majority of impacts of both types of risks (disasters linked to natural hazards and terrorism), suggesting the need for much higher levels of investment in prevention.
Relative to terrorism, public investment in disaster risk reduction is too constrained.
Assistance by multilateral development institutions, like the World Bank, should direct more resources to disaster risk reduction efforts.
Photo by Den