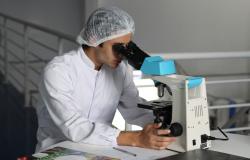 21st century capitalism undermines health outcomes in myriad ways. Structural economic changes have had negative effects on medical innovation and public health and are poorly aligned with social goals. Key features of the contemporary political economy include both monopoly capitalism, based upon stringent intellectual (IP) protection that suppresses economic competition, and Wall Street capitalism, or financialization, that prioritizes value extraction over value creation to maximize shareholder value. Contemporary trends in the pharmaceutical and medical device industries, digital health, and regulatory change demonstrate some of the negative impacts of 21st century capitalism on public health.
Policy Implications
Reinvigorate antitrust policy to focus on market structure and economic concentration.
Base executive compensation on firm performance, not share price manipulation.
Demand pricing transparency to ensure that prices reflect taxpayer contributions to medical innovations.
Use compulsory licensing to accelerate production of Personal Protective Equipment, essential medical equipment, and vaccines to address the pandemic.
Expand regulatory oversight to prioritize patient safety in digital health.
Implement public value mapping and the WHO's 4 'A's: Availability; Accessibility; Appropriateness; and Affordability.