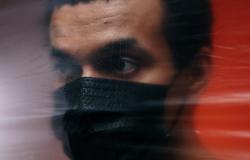 The concept of 'One Health' (OH) has gathered momentum among the public health and animal health communities as an important global policy agenda for drawing together these disciplines to inform urban planning and health security policies. OH research, from a risk governance perspective, is generally concerned with identifying preventative programmes that can minimise the threats posed by diseases at the animal‐human interface (e.g. Corona virus, Ebola, avian influenza, the Q virus, for example). This article, by drawing on examples of disease threats, discusses the multi‐level challenges of establishing OH with a particular focus on urban change. It considers the risks posed by the increasing urbanisation of animal habitats and what this means for achieving OH. The article concludes by discussing why social scientists need to pay greater attention to the concept of OH.
Policy Implications
The success of a One Health approach to global health security governance requires improvement in local capacities for addressing the health security risks posed by urban living and increased urbanisation.
The WHO International Health Regulations and UN Sustainable Development Goals should, in future, recognise the strategies required to promote a One Health approach before a crisis or threat manifests in order to, at least, match their work when it comes effective responses to threats.
The importance of leadership for achieving One Health needs to be recognised and supported more at a meso (national/territorial) and micro (local) levels – not just at a macro (global) level.