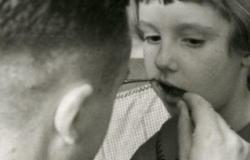 Global public health as a concept needs examination. Given that the use of the term has become so common, across such broad topics, it is worthwhile to take stock, review and evaluate how it is being used. In an ever-changing and increasingly globalised context, how should global public health be understood and how should it adapt?
We conducted a literature review of articles between 1990 and 2014 that included the phrase 'global public health' in the title and/or abstract. Using these articles and some specifically selected influential articles from outside the search parameters we found that the articles rarely engage with political factors impacting on health, instead focusing on disease-specific challenges or technical issues.
This article seeks to contribute to a wider study and discussion on the role of global public health in today's global setting, conducted by the World Federation of Public Health Associations (WFPHA) in collaboration with the World Health Organization (WHO) headquarters in Geneva.
There needs to be a debate within the global public health community to create a vision and understanding of the term 'global public health', one that is not merely responsive, nor a euphemism for 'health challenges'. A more explicit conceptualization will help shape the agenda for the field and will engage with the political landscape in which global public health is situated.
The 'political landscape' needs to be understood by the global public health community in a broad sense, recognizing the proliferation of actors working within the field.
The global public health workforce needs to recognize the importance of political and commercial determinants of health and strive to collaborate with, and where appropriate challenge, political and commercial actors to improve health outcomes.
Global public health professionals as well as other actors in global public health should be trained in how to understand the political context, and how to work effectively within it. Professionals need to see the importance of connecting different fields that impact upon population health.