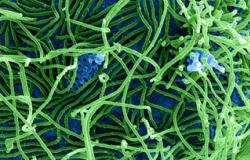 The Ebola epidemic in 2014 in Guinea, Liberia and Sierra Leone demonstrated for the first time that in an interdependent and interconnected world the Ebola virus is no longer a negligible threat limited in its lethal impact to a few isolated African villages. By linking Carol Gould's concept of transnational solidarity with the concept of transnational advocacy networks, this article argues that a variety of actors from governments, academia, civil society and the private sector must join forces to establish a mechanism with the potential to considerably accelerate research and development (R&D) on Ebola. By presenting the key logic underlying three existing public–private partnerships on neglected diseases, the Drugs for Neglected Diseases initiative (DNDi), the TB Alliance and the Medicines for Malaria Venture (MMV), the article tries to identify the principal characteristics of such a new mechanism to successfully pool resources, knowledge and expertise for the development of tested and effective Ebola treatment. The article concludes by emphasising that the present atmosphere of transnational solidarity with those African countries affected by the Ebola epidemic represents a unique window of opportunity to create such a mechanism.
The partnership should be modelled on similar existing partnerships on neglected diseases, such as the Drugs for Neglected Diseases initiative, the TB Alliance or the Medicines for Malaria Venture, which achieved to significantly accelerate and dynamise R&D on a range of neglected diseases.
This public–private partnership should develop the potential to significantly accelerate R&D on Ebola by pooling the knowledge, expertise and compound libraries of all relevant actors involved and thus creating a virtual and global laboratory on Ebola drug development.
To prevent a future Ebola outbreak with potentially disastrous consequences actors from governments, civil society and the private sector should join forces and launch a public–private partnership with the objective of developing effective treatments for Ebola.
The inherent logic of this partnership should be based on the production of Ebola vaccines as global public goods for patients in need rather than a market-based approach favouring the commercial interests of pharmaceutical companies.