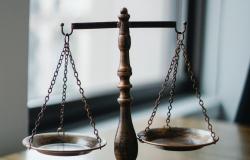 The institutions of patronage, clientelism and nepotism are resilient and obstruct political liberalisation and democratic consolidation. This paper draws on historical (neo)institutionalism, democratisation research and studies in economic history to understand the reproduction mechanisms of informal institutions in EU's Eastern neighbourhood, and to propose a policy response, which could have the potential to disrupt these mechanisms. Outsourcing national judiciary systems from EU's Eastern neighbourhood to external rule of law missions might offer one solution as long as they satisfy at least two conditions: (1) they need to have a targeted executive mandate; and (2) they must be deployed with the support of an authoritative international actor, such as the EU or UN, under conditions of concerted international efforts and significant financial assistance. Local actors might oppose this infringement of national sovereignty. External rule of law missions should therefore be proposed during a democratic transition when reformers rely on external support.
Policy Implications
Outsourcing national judiciary systems to external rule of law missions, having a targeted executive mandate and the support of concerted international action, might prove to be one solution against the reproduction of informal institutions.
The EU could make use of EUROPOL, OLAF and other specialised bodies to identify, track, expose and combat the money‐laundering activities many patrons are involved into, while using EU firms, banks and offshore companies. Imposing targeted sanctions on such individuals can also be considered.
The EU could also offer more support, inter alia via the European Endowment for Democracy, to local organisations, mass media and NGOs which specialise in investigative journalism.
Finally, Western actors should maintain close ties to reform‐minded politicians and civil society representatives. These actors crucially depend on Western support to fight the uphill battle of institutional reforms.
Photo by Sora Shimazaki from Pexels