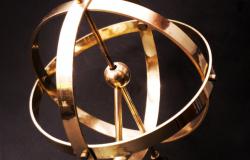 Global environmental architectures have the potential to reduce inequalities, however, legal, and political procedures and structures may also increase injustices and disempowerment. Multilateral environmental agreements create large regimes over some of the most expansive planetary systems. Contracting states list the purposes, motivations and considerations that led them to conclude legally binding agreements in treaty preambles that are an interpretive tool, a declaration of context, motivation, and intent of the contracting states or parties. This study produces an environmental justice conceptual framework that references the scholarship on environmental justice and environmental governance, outlines the elements required to introduce environmental justice debates into treaty preambles, and gives an example of its application to determine whether the preambles include justice concepts. The preambles selected are from treaties with broad geographic and subject matter scope: they regulate oceans, climate, and biodiversity, the transport of waste, mercury pollution, migratory and endangered species, and wetlands. Using the environmental justice conceptual framework, the study found a justice gap between how justice is addressed in justice debates and literatures and the stated intent of the contracting parties in the preambles. The conclusions support the literature that argues that multilateral environmental agreements (MEAs) are ahistorical as regards the moral responsibility that lies at the heart of the definitions of justice.
Policy Implications
International Law has the potential to entrench or remove injustices. Since there is a justice relationship between states and other global actors (including states, indigenous groups, future generations, developing countries, etc.) these actors should explicitly acknowledge these relationships in the preambles of multilateral environmental agreements (MEAs).
States and non-state actors interested in MEA negotiations should, at the negotiation stages of MEAs work to remove the gap that tends to exist between contracting parties' stated intentions for creating these treaties and the normative elements that promote environmental justice (including an understanding of rights, duties, relationships and justice principles, values, and mechanisms).
Developing states should argue for a justice approach when negotiating MEAs and attempt to have introduced in preambles wording that acknowledges states' culpability for the harm they seek to minimize. To date, states' rationale for MEAs tend to be technical, scientific, and largely silent on culpability.
Photo by Anthony Acosta from Pexels