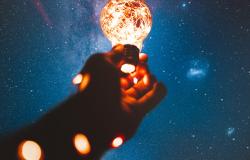 Intellectual property rights (IPRs) have been a priority for the European Union and the United States. However, over the past two decades, the EU and US have failed to advance their preferred IPRs standards through multilateral forums and have pursued bilateral alternatives instead. How have the EU and US pursued their strategies in this fragmented environment? Looking specifically at the Asia‐Pacific, we compare their bilateral initiatives on IPRs across three strategies: treaty‐making, coercion and socialization. Through this analysis, we examine whether the EU and US's bilateral actions indicate regulatory competition, coordination or replication. We find that the overall tendency has been towards replication, which raises questions about the reasons for this redundancy and its policy consequences. As the rise of bilateralism is not unique to IPRs, our findings have implications for global governance more generally.
Policy Implications
Asian countries negotiating IPRs with the US or the EU should take into account the fact that making concessions to the US is unlikely to reduce pressure from the EU and vice versa, even though concessions made bilaterally benefit IPR holders globally. This makes IPR concessions even less attractive to Asian countries.
EU and US leaders should strive to improve the coordination of their shared goals. When they emulate other countries' interventions, they would gain from assessing the potential marginal contribution generated by an additional intervention. Specialization may be more beneficial than duplication when it comes to resource use.
Asian countries risk paying for EU/US competition over geographical indications because satisfying them both is increasingly difficult. In this context, Asian countries should prioritize multilateralism and support negotiations in multilateral settings, despite their former criticisms of IPR multilateral institutions.
Photo by Matheus Bertelli from Pexels