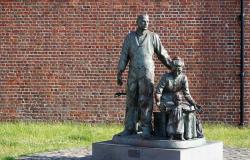 How states of origin regulate the rights, obligations, and services they extend to their emigrants has remained mostly in the shadows of migration policy research. We have tackled this gap in the literature by advancing the Emigrant Policies Index (EMIX), which was designed for comparing the degree of adoption of emigrant policies – also called 'diaspora-engagement policies' – across countries in a whole region and, with the update provided in this paper, for the first time in a longitudinal direction. Having previously introduced the EMIX in a synchronic frame, this article presents its scores for 14 countries of Latin America and the Caribbean in 2015 and 2017. This effort already shows that some emigrant policies (e.g. citizenship policies) endure more than others (e.g. social policies). These suggestive findings support the need to compile not only cross-national, but also longitudinal datasets on these policies.
Policy implications
Emigration is not a loss for states of origin. Documenting and comparing more than a hundred programs for emigrants across countries, the EMIX shows the amplitude of efforts by states of origin to channel and encourage emigrant participation. While other researchers have abundantly shown that emigrants keep participating in their societies of origin by sending money and making political claims from abroad, our research suggests that states of origin encourage linkages also in social and cultural domains.
Designing good emigrant policies will not suffice if there are no administrations to support them. To reduce window-dressing and implementation gaps in the realm of emigrant policies, states of origin must develop administrative structures both at home and abroad (e.g. by improving their consular networks).
Across countries, migration policies should not be analyzed only from the perspective of states of reception, but also from that of states of origin. The reason for this is that emigrant policies can be a key to the integration of emigrants in states of reception. We need to learn more about how emigrant policies and integration and immigration policies interact.
Most academic work on migration policies focuses on observing, measuring, and comparing immigrant inclusion and integration policies. The study and evaluation of emigrant policies still needs to catch up with the level of refinement in data collection and analysis on the immigration policy side. To close this gap, governments, international organizations, and researchers must devote more human and financial resources to the collection of longitudinal data on emigrant policies for many countries and across regions.
Image: Teresa Grau Ros via Flickr (CC BY-SA 2.0)