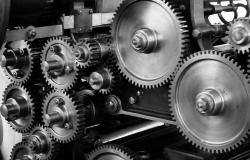 This article seeks to position both AI‐based activities, and related policy developments, in the global South in light of a technology industry with desires for continuous expansion and self‐governance. The article proceeds along three themes. First, using field interviews and related information (in an anonymised manner), the article classifies expanding AI activities in several core sectors by businesses, governments and other agencies in the global South into three categories. Next, it reviews the current AI policy priorities and positions in developing countries, showing how the introduction of AI has been punctuated by considerations of digital cannibalization by large firms from the North at the expense of a full‐fledged debate on privacy and data protection. By showing how AI exemplifies structural inequality in the global South, the article identifies four critical departure points in developing countries that make the expanding use of AI a matter of concern. While many of challenges posed by AI are somewhat universal, the article argues that their ramifications can be much worse in the global South. Countering these will require policy frameworks that factor in privacy protection in a more accountable manner. It concludes with suggestions for a more nuanced debate on industrialisation, privacy protection and development.
Policy Implications
Current policy approaches lead to neglect of how AI leads to inequality in developing countries.
Promoting AI in that wider context is anathema to development policy and practice.
We need to have a more balanced debate on policy approaches that protects individuals against data abuse while seeking to improve their lives socially and economically.
Developing countries, in particular, need to consider better ways to balance their longstanding industrialisation objectives with inclusion and equality.