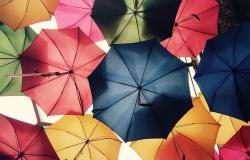 This research paper seeks to explain why investment‐recipient countries, like Australia and Canada, reject certain investments in strategic industries and shield some domestic business from foreign acquisitions. Existing studies suggest that the decision to restrict FDI is driven by national security concerns, which are often conceptualized as a catch‐all concept. This paper develops a novel theoretical construct – 'FDI acceptability threshold' (a maximum point of political tolerance for any given foreign investment) – to provide a more nuanced understanding of government decisions to reject FDI. This theoretical construct is based on four factors – nature of the domestic firm/industry, nature of the acquirer, external opposition, and domestic backlash. Drawing on two cases of Chinese SOEs' investment in the energy sector in Australia and Canada, this paper demonstrates that investment‐recipient countries are more likely to protect a domestic business where foreign ownership threatens domestic industry by exceeding FDI acceptability thresholds. Given that these thresholds are often not directly identified in the host country's policies, this paper proposes that host countries should clarify these conditions to ensure that they continue to attract FDI.
Policy Implications
As restrictions on foreign direct investment (FDI) are on the rise, international corporations will benefit from more concrete guidance on FDI restrictions from policy makers.
Policy makers should move beyond the concept of national security when imposing regulatory restrictions on FDI, as the concept is too broad to provide guidance for its implementation on the ground.
Policy makers should consider an FDI 'acceptability threshold' model developed in this paper when determining if foreign investment in a particular sector threatens national security. This 'acceptability threshold model' considers four factors:

–Nature of the industry: the nature of activities performed by the companies operating in this industry and the number of domestic and foreign players in a given industry.
–The type of foreign investor.
–The influence of political parties and corporations based in other countries.
–The response of domestic interest groups such as businesses and civil society actors.
Image: Pixabay via Pexels