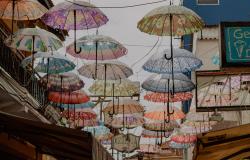 Chinese special economic zones (SEZs) have played a key role in attracting massive foreign investment and in facilitating knowledge and technology transfer to local companies. This explains the mushrooming of Chinese-led SEZs and industrial parks in parts of Southeast Asia and Africa since the early 2000s, and more recently its prominence in the planning of the economic corridors along the Belt and Road Initiative. Our interest in SEZs derives from the fact that they provide novel grounds to investigate the dynamics of knowledge transfer (KT) in South–South exchanges and the extent to which it diverges from more traditional exchanges. This study undertakes a comparative analysis of KT in the Eastern Industrial Zone (EIZ) in Ethiopia, and the Sihanoukville Special Economic Zone (SSEZ) in Cambodia. The case studies suggest that, although the provision of training by Chinese investors has added value to the labour force, its transformative impact is limited owing to the concentration on explicit KT modalities at lower skills levels and the top–down approach to KT by Chinese companies. These limitations are largely a function of the wide absorptive capacity gap between China and the host countries studied and the absence of more conducive industrial policies.
Policy Implications
For an impactful and sustainable industrialisation process, creative learning and innovation need to take root among the workforce, particularly at management levels.
In host contexts characterised by low labour absorptive capacity, governments need to close the skills gap and take greater ownership of the knowledge transfer process rather than relying on automatic spillovers arising from foreign-investor training initiatives. This requires:
In-depth knowledge of the labour force's capabilities, limitations, and potential to effectively devise a long-term strategy of labour upgrading in light of broad industrialisation goals, coupled with strong investment in vocational-training institutions aligned with the SEZs' needs;
Complemented by the creation of institutional links or coordinating mechanisms bridging tertiary education and vocational schools with economic zones; and
Drafting of conducive policies and regulations enforcing knowledge and transfer, namely through the localisation of cadres at management levels followed by monitoring mechanisms for effective and systematic implementation.
Photo by Addie Davis